Are you noticing some changes in the service of your air-conditioner? Do they not provide the same cooling as before? Are they producing a strange noise? Or do you notice anything odd with them? In such a scenario, it becomes clear that your air-conditioning system is becoming dysfunctional or is having a problem which needs to be handled by the experts. We, at Airworks Cooling and Heating, can be an ultimate solution for your AC-related needs. Whether you need to purchase, install, service, or repair your AC, we can be a good choice for it. So, we can also help with your air conditioning repair. We have years of experience with a dedicated team of technicians who will ensure your AC is running smoothly again and providing a great service. We are known for our efficiency and quick response along with quite affordable charges. So, if you are from areas such as Bonita Springs, Estero, Fort Myers, Labelle FL, Lehigh Acres, or Naples, you can rely on us to repair your air-conditioner.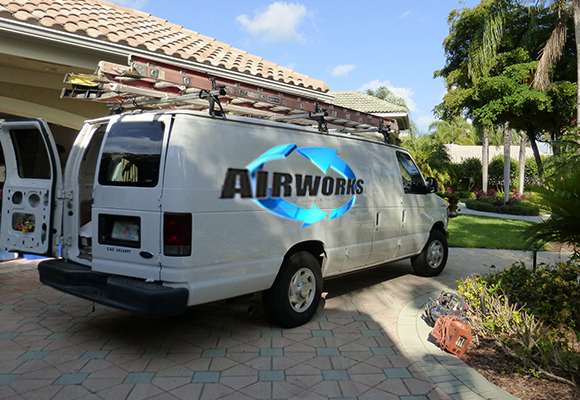 Here, we have enlisted a few crucial factors that you need to check before you pick a company for repairing your AC. Take a look. 
24×7 Availability
You need to make sure that the company is available 24×7 for your help if anything goes wrong. A company which is available at all times means that you can resort to them whenever something breaks down or there is a problem with your AC. You can get immediate attention if you choose a company with this possibility.
Low Rates
Although AC repair is a necessity these days given the scorching heat outside, it is still not wise to spend a hefty amount on this service when there are a number of companies exceling in such services. So, you have to make sure that you are choosing a company which offers rates feasible for your budget.
So, after checking these essential factors, if you think, we are the right choice for you, contact us today.