It is quite common for HVAC units to break down due to overheating or multiple other reasons. To keep your system in the best condition you should never skip your routine AC maintenance sessions. Airworks Cooling and Heating Inc. have come up with a plan of $149 for 2 visits per year, one being every 6 months. During this term, you can come up to us with any issues regarding your machine. Being a locally owned and operated company we are well-aware of the local environmental conditions. We have a team of technicians who love what they do. It is their high level of dedication and willingness to bring to you world-class service, that they undergo continuous training to keep up with the constant industry changes. Since customer satisfaction is our topmost priority, our employees go out of their way to learn your problem and provide you with customized solutions.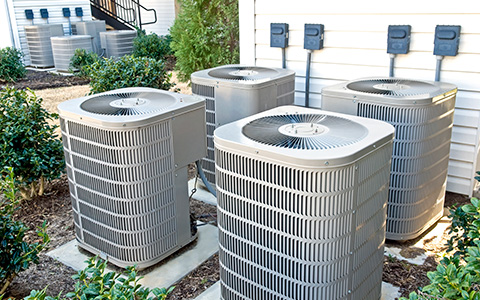 Below we have mentioned 3 reasons why ac maintenance is necessary for your system. Take a look.
Enhance the life span of your system
With regular maintenance sessions, your system will be checked for bugs that might slow down its performance. It is these fine tune-ups that make the AC run for longer periods. With these routine checkups, your machine will retain its strength and ability to provide quality service.
Makes the machine more energy efficient
Timely maintenance can make your AC run more efficiently. The clogged air filters, dirty condenser, and other problems will be resolved thus making the system more proficient which consumes less energy and you can save up on the bills.
Lower overall repair cost
With regular maintenance, any worn out parts can be replaced, your unit will be well-lubricated, the heat pumps and other electrical components will be functioning properly. When these problems are constantly overlooked they suddenly blow up on our face and results in costly emergency repairs. Thus a little prevention now will save money in the long run.
So if you are a resident of Bonita Springs, Estero, Fort Myers, Labelle FL, Lehigh Acres, and Naples, and want to schedule an appointment, you can get in touch with us.