An air conditioner is a major appliance that should be in your home for many years. One would not want to just throw away such a huge investment. So whenever your system gives you any trouble, you should call for ac repairs immediately. Airworks Cooling and Heating Inc. is here to offer you services like maintenance, repair, sale, and installation of HVAC systems throughout Florida. Our technicians are not only highly-skilled and professional; they also have years of experience behind them to perform their job effectively, efficiently, and affordably. When we come to work at your place, we take extra care to ensure that once the work is completed the area is left super clean and intact. Our technicians will take you step-by-step through the entire process and will not commence their job without your prior consent. Many homeowners, as well as business owners, depend on Airworks Cooling and Heating because our emergency service is available 24/7.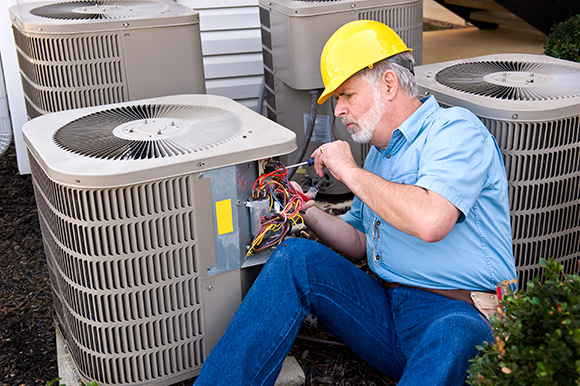 Below we have mentioned few moments when you should call for an ac repair. Take a look.
The coil, in the handler sections', the main job is to cool the warm air. But at times frost gets built-up on these evaporator coils which causes the system to shut down frequently. Repair work is needed to make these coils function properly again.
All air conditioners use refrigerants to make the cooling effect. But there can be situations when this refrigerant leaks due to ice buildup. In such cases, your HVAC system will not cool your room as it is supposed to. Before the system completely shuts down, call for professional help.
A compressor, if exposed to overheating, can shut down your air conditioner. This element can break down due to many other reasons also like blown fuse, a broken motor, an overloaded protector, or even a burnt wire. Since the compressor is a very important part of your system, an ac repair personnel will always check on these issues when your system dysfunctions.
So, if you are living in the regions of Bonita Springs, Estero, Fort Myers, Labelle FL, Lehigh Acres, and Naples, you can call on 239-728-2501 for emergency purposes.