If you have an air-conditioner at home, it is certainly the most comfortable experience you will get especially during summers when the heat becomes unbearable. But it is also extremely essential to take care of your machine. If you do not regularly maintain your AC, it is going to give away soon. And after a certain period of usage, it experiences substantial wear and tear which means it is going to give rise to certain problems here and there. For instance, it will not cool down easily or might make an odd sound when you switch it on. Your energy bills could be increased because of a poorly functional air-conditioner. We, at Airworks Cooling and Heating, can help with AC maintenance or air conditioning repair. We can repair all kinds of air-conditioners and provide you with a comfy atmosphere at home. We are an experienced and reputed company known for our efficient and dedicated professionals. So, if you belong to areas like Bonita Springs, Estero, Fort Myers, Labelle FL, Lehigh Acres, or Naples, then you can resort to us.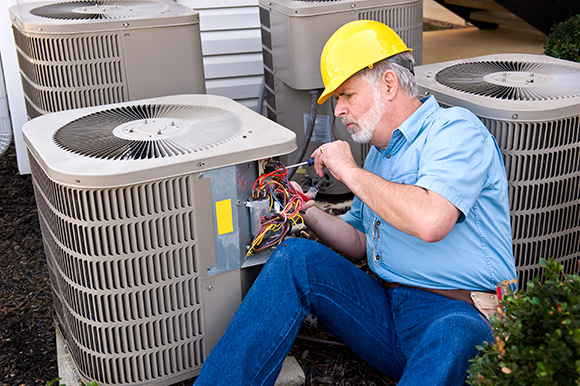 Here, we have put together a few major ways in which air conditioning repair helps. Take a look.
With regular maintenance and care, all machines tend to live a little longer. So, if your AC is giving you problems, you should try to resolve them first. Repairing the machine will increase its lifespan and help it serve you longer.
If the air-conditioning system will be more durable, then you will not need to replace it early with a new one. This way, you will be able to put that money into something more important. Also, by repairing the minor issues, you are preventing a big mishap whose repairing might have cost you a fortune. So, basically, repairing your AC is saving your money in multiple ways.
So, if you are interested in hiring us for air conditioning repairing, then contact us today.