Do you hate the Summers and cannot bear the heat even for a minute? Well, then you will be in a terrible situation if your air-conditioning system breaks down. No matter which brand of air-conditioner you invest on, after all, it is a machine and is susceptible to breakdowns after a considerable period of wear and tear over the course of time. It is, therefore, crucial to look for a good AC repair service near you if you have an air-conditioning system at home. We, at Airworks Cooling & Heating, can be the right choice for you. We are a reputed company with a combined experience of up to 100 years. We have highly skilled, responsible, and efficient technicians who not have the knowledge and training to handle all repairs but also have a substantial experience in tackling such issues. We can also help you with the sales and installation work along with repair services. So, if you are from areas such as LeHigh Acres, FL, Fort Myers FL, Naples FL, Bonita Springs FL, or Estero FL, you can rely on us.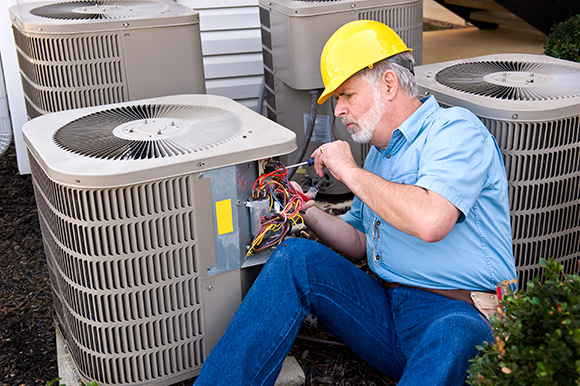 Here, we have put together a few of the major things that you should know about your AC repair service before hiring them. Take a look.
Before choosing a company, you should be sure that the technicians at the AC repair service will come to your rescue at the earliest when you are faced with this kind of an emergency.
The repair work should be done in manner that you will not have to come to a repair service again in a short span of time. Therefore, the company should hire experienced and efficient technicians to do this job.
You must take free quotes from the company and compare them to see if you are getting the lowest rates for the repairing  services.
After knowing these vital things, if you want to pick us for repairing your AC, get in touch with us now.