Do you feel uneasy and tend to fall sick during the scorching summers? Is it almost impossible to work in this sweaty and humid weather? Well, that is why an air-conditioning system has become so essential for us. Almost all the houses nowadays have an air-conditioner. But what is the point of having an AC if you are not going to maintain it? You need to make sure that all the parts of your air-conditioner are regularly maintained and cleaned if you want your AC to function efficiently for a long time. Moreover, maintaining it will also save you from the hassle of repairing the AC from time to time. We, at Airworks Cooling and Heating, can be the right choice for you if you want to keep your air-conditioners well-maintained. We are an experienced and reputed company which is known for skilful and efficient technicians who have the right knowledge regarding how to keep your ACs in a good shape. So, if you are from areas like Bonita Springs, Estero, Fort Myers, Labelle FL, Lehigh Acres, or Naples, then you can rely on us for your AC maintenance.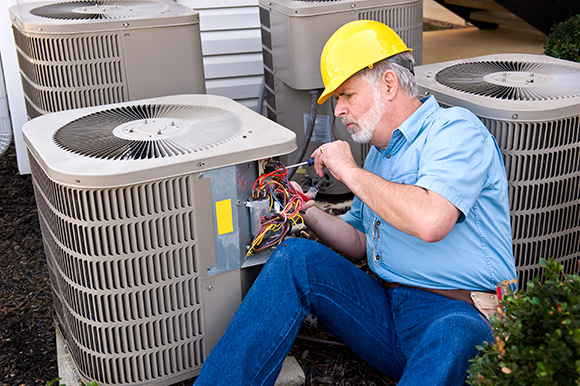 Here, we have put together a few common questions you might have for your AC repair and maintenance company. Take a look. 
Do you have experienced and knowledgeable technicians who are aware of the air-conditioning systems?
If the technicians are not aware of the regular functioning of the air-conditioners, then they will obviously not be able to guide you regarding how to maintain the ACs better. So, you have to ask the company about the skill and expertise of their staff so that you can understand how much help you will get from them.
How much do you charge for the air-conditioner maintenance services?
Budget is an important factor when you are making any kind of an expense. So, even if you are making expenses such as your AC servicing, you need to be sure it is feasible for your pockets. Ask the charges that the company will take for maintaining your AC.
So, if you are interested in hiring us after hearing our answers, get in touch with us today.