Airworks Cooling and Heating is the leading contractor for air conditioner sale and AC installation in Lehigh Acres, Florida. One thing that sets us apart from many other air conditioning service companies is the background of our founders. The partners that lead our team started out as HVAC technicians, and this makes all the difference.
They have the hands-on experience that it takes to understand what superior service is all about, and they know how to deliver it 100% of the time. All of our Lehigh Acres, Florida HVAC service technicians are highly experienced, committed professionals that are fully empowered to put the needs of our customers first in every instance.
HVAC Services in Lehigh Acres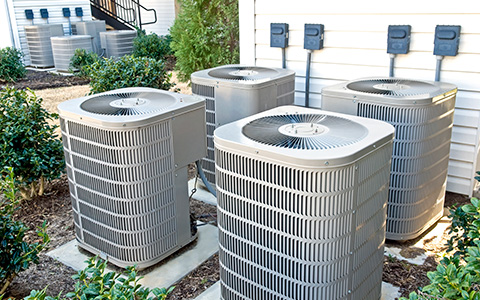 Lehigh Acres is an important part of Lee County, and it has enjoyed considerable growth over the years. The mild winter weather is certainly a large part of the appeal, but it does get extremely hot and humid during the summer months, so your AC unit gets a workout.
We know the city well, and we assist clients all over town, from the E. 15th Street/Hines Ave. section to the Buckingham Road/Sunset Road area. Simply put, for AC installation and air conditioner sale in Lehigh Acres, Florida, Airworks Cooling and Heating is the right choice.
AC Maintenance and Air Conditioner Repair
You can rest assured that we have the unit that you need at a price that is more than fair if you are looking for a new AC installation, but this is a last resort. We never try to sell people on a new HVAC system when the existing one can be adequately repaired.
Our Lehigh Acres, Florida air conditioner repair professionals can work on all makes and models, and their trucks are very well-equipped. Plus, because we have worked in southwest Florida for so long, we have a thorough understanding of the units that are commonly utilized here.
As locals in our own right, we know how miserable it can be to go without air conditioning for any length of time during the oppressively hot parts of the year. We go the extra mile to provide quick Lehigh Acres, FL HVAC repair responses, and we are on call 24 hours a day, seven days a week.
We also offer AC maintenance agreements that will keep your system running smoothly at all times, and if we see a small problem, we can nip it in the bud before it becomes a big one. Air duct cleaning is available as well to keep your indoor air quality up to par.
Contact Airworks Cooling and Heating!
If you would like to speak with one of our Lehigh Acres, Florida AC service consultants, we can be reached by phone at 239-728-2501. We also have a contact form on this website that you can use to send us a message.